Revolutionizing
Email Chat Support

Services

Optimize communication with our Email Chat Support Services. Get consistent email support services to enhance customer satisfaction seamlessly.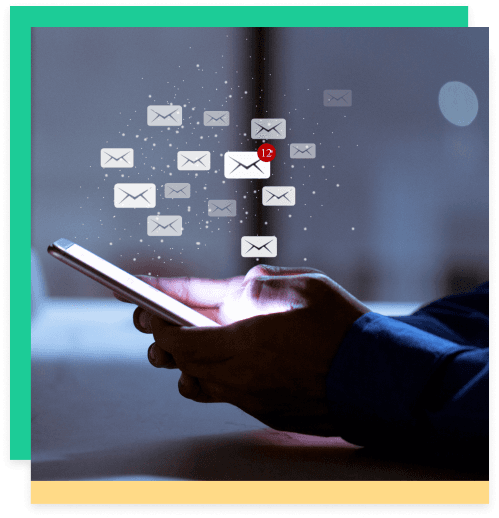 Email chat Support Services

Multichannel Support Experience
Ensure your support agents are trained in using the chat support software effectively.

Quick Resolution To Support Queries
Ensure your support agents are trained in using the chat support software effectively.

Advance Support Tech
Ensure your support agents are trained in using the chat support software effectively.

Available 24/7
Ensure your support agents are trained in using the chat support software effectively.

High Conversion Rate
Ensure your support agents are trained in using the chat support software effectively.

Appointment Settings
Ensure your support agents are trained in using the chat support software effectively.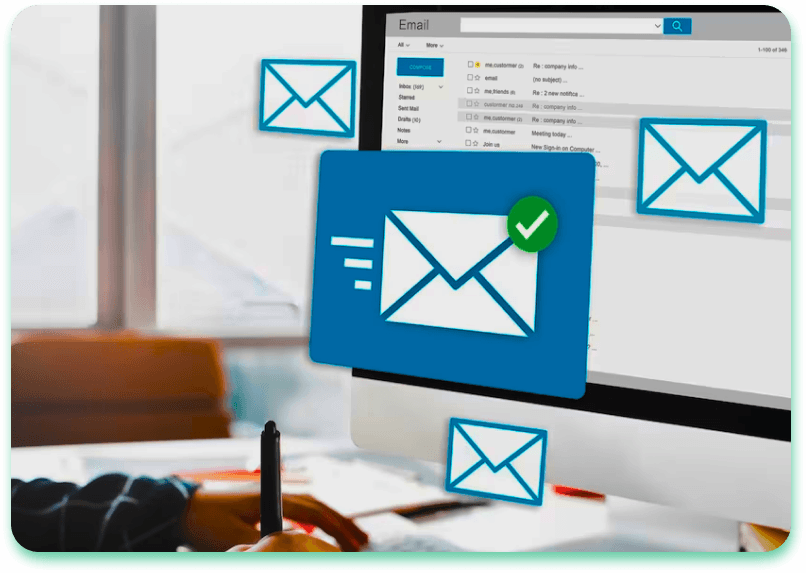 Challenges Highlighting The Need For Improved Email Chat Support Services
Your response times are lagging. Delays in replies have led to frustrated customers and missed opportunities.
Your customer satisfaction scores are dropping. An overflow of unresolved emails reflects poorly on your brand, damaging customer trust.
The idea of outsourcing overwhelms you. You understand the need for enhanced support but fear making a misguided decision in choosing external assistance.
Why Choose Our Email Support Services?

Robust Quality Assurance
Diligently evaluating each email, ensuring customers receive accurate and relevant answers every time.

Data Security and Privacy
We comply with GDPR and ISO and guarantee European clients' data safety and project integrity.

Affordable And Flexible Pricing
Our industry-leading service delivers excellence without burdening your company's financial resources.

Timely Email Responses
We use advanced technologies to ensure rapid, accurate email categorization and prompt customer replies.

Proficient Agents
Every project member undergoes rigorous vetting and training, ensuring only skilled professionals interact.

World-class Infrastructure
Our office environment provides consistent, timely, top-tier service delivery with state-of-the-art tools.

Experienced Customer Support Agents
Our agents, with professional training and years of experience, guarantee unparalleled client service.

Flexible Engagement Models
For client convenience, we offer diverse methods like 'Pay-Per-Task' and 'Pay-Per-Email.'
Our Customer Support Process
Our planned approach makes it easier, ensuring you can keep supporting your customers greatly.

Consultation

Project Outline

Recruitment

Initiation

Management

Evaluation
Navigate Overflowing Inboxes With Ease: Your Email Chat Support Partner
Testimonials
We collaborated with Webevis Technologies after our previous developer failed to meet our requirements for an environmental fleet management platform. Fasih and his team meticulously analyzed our project, ensuring they possessed the necessary skills. We appreciate their transparent and proactive approach, diligently addressing our requirements and finding solutions. We are delighted with their commitment and service.
Ready To Elevate Your Business?
Discover the cost of our customer services. Typically, receive your proposal in just 1-2 days.
Email Chat Support Services: Navigating Communication Channels with Expertise
Email Chat Support emerges as the nerve center of customer engagement and resolution management in the boundless digital domain. Our Email Chat Support services dive deep into the finesse and tact required to manage, respond, and delight in the virtual communication sphere. From meticulously handling email queries to engaging in real-time chat responses, we sculpt a smooth pathway for your customers to reach out and receive the required assistance. Our team of communication maestros harnesses the power of patience, clarity, and strategy to ensure every interaction is conducted with professionalism and empathy. Propel customer satisfaction and build enduring relationships with our unmatched Email Chat Support services.
What kind of businesses can benefit from your Email Chat Support Services?
Our services cater to a wide range of businesses, be it startups, SMEs, or large enterprises across various industries. Our services can significantly benefit any company looking to enhance customer support, reduce response time, and improve overall customer satisfaction.
How do you ensure the quality of responses in email and chat support?
We enforce strict quality control through our robust quality assurance systems that diligently assess every email and chat interaction. Our support agents undergo thorough training and are provided with up-to-date resources to ensure they provide accurate and helpful customer responses.
How do you handle data security and privacy?
Yes, absolutely. We work closely with you to develop a script that reflects your brand's voice, values, and messaging.
What are your pricing models for Email Chat Support Services?
Our pricing is structured to offer affordability while maintaining high-quality service. We offer various engagement models, including "pay-per-task," "pay-per-email-interaction," and mixed payment frameworks to cater to diverse business needs.
How do you ensure timely email responses?
Utilizing state-of-the-art technologies, we categorize and process customer emails efficiently, which leads to faster response times. Our system prioritizes emails based on urgency and ensures that all emails are responded to promptly.
How do I get started with Webevis Email Chat Support Services?
Getting started is simple! Request a quote through our website, and we'll get back to you typically within 1-2 days with a tailored proposal. Our consultation process is designed to understand your needs and provide a custom solution for your business.