Empowering Digital Evolution With

Web App Development
We tailor robust web applications, propelling businesses of diverse scales into heightened profitability and enhanced offerings, developing not just software but success pathways.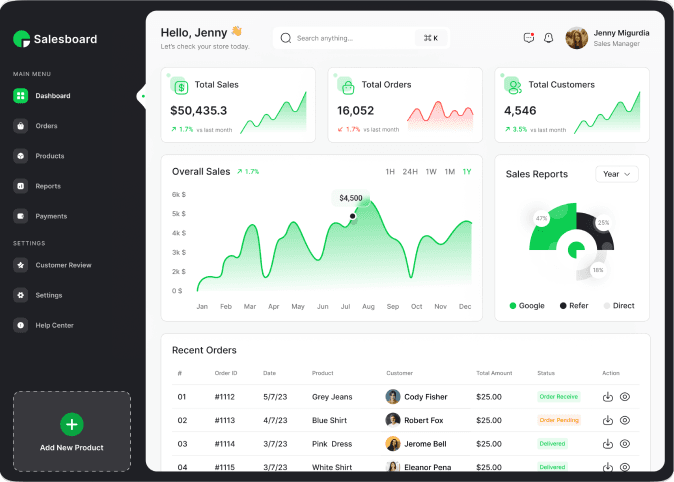 Web Application Development Services We Offer

Back-End Web Application
Our prowess spans diverse technologies and tools, enabling us to craft premier custom back-end solutions. Adhering to the latest trends and best practices, we ensure the delivery of high-quality, optimized code.

Front-End Web Application
Aligning with your organization's branding guidelines, we ensure consistency in colors, fonts, and design across your web apps. Our front-end developers excel at crafting responsive web apps utilizing various tech stacks.

Custom CMS Web Application
Experience tailored content management with our Custom CMS Web Application services, blending innovative back-end solutions with captivating, brand-consistent front-end designs.
Progressive Web Application
Harnessing the capabilities of PWA technology, we deliver native-like user experiences. Our progressive web app development services aid businesses in enhancing customer engagement, boosting sales, and improving brand visibility in search results.

Web Support Service
Our enterprise-grade experts offer meticulous maintenance and support for your software and website, ensuring your business IT assets remain stable, secure, and optimally performing.

Web Portal Development
We empower businesses to bolster their web presence with interactive, swiftly-loading web portals. Our seasoned experience constructing such digital solutions ensures our clients receive superior support in making their business appealing and accessible online.
Why Opt For Webevis Technologies For Web App Development?
Masters in microservices migration

Pioneers in modularizing current architectures

Skilled in crafting service-oriented architectures (SOA)

Reliable delivery through CI/CD methodologies

Rigorous commitment to dedicated QA practices

Round-the-clock support and maintenance

Proficient in melding cloud power with web solutions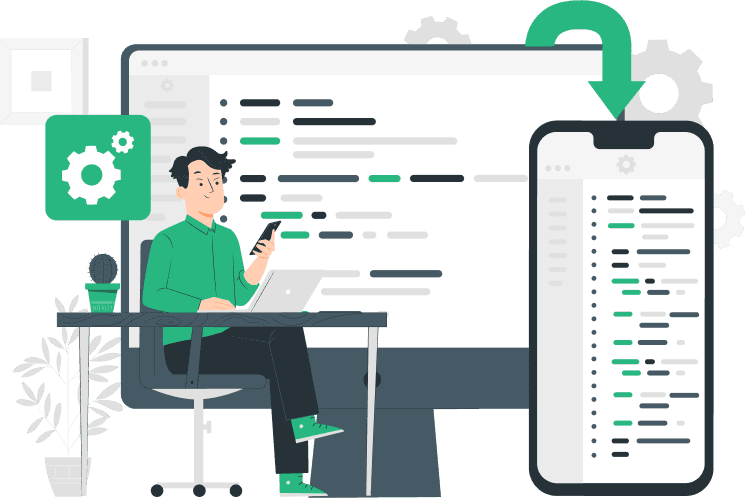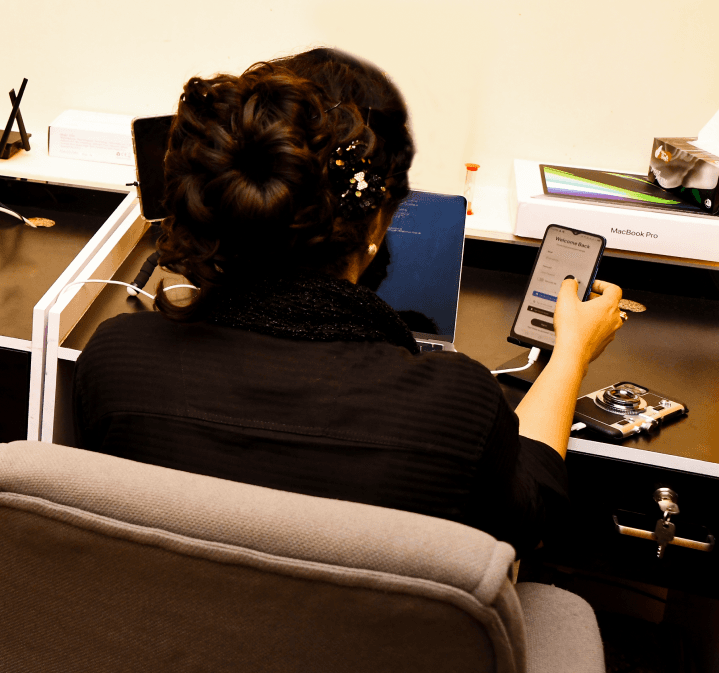 Webevis Commitment as a Web App Development Company

QUALITY-DRIVEN METHODOLOGY
Our squad excels in unfolding immersive web journeys, amplifying your digital transition.

NAVIGATING WEB INTRICACIES
Access top-tier web applications balanced to fuel market innovation.

DIVERSE ENGAGEMENT OUTLINES
Select a business model tailored to your budget, needs, and aspirations.
Web Application Development Process We Follow
Our solution development cycle transforms your ideas into profitable business solutions.

Strategy
Webevis dives into your business landscape, addressing market hurdles and product positioning to craft a web app that embodies unique value.

Product Design
We marshal a cross-functional brigade of Strategists, Designers, and Developers to help clients navigate the horizons of emerging technologies.

Development
As a premier web and mobile app development entity, our lean, adept teams swiftly deploy tailored solutions to meet each client's needs.

Quality Assurance
We aim to deliver bug-resistant, reliable, and secure solutions by engaging in meticulous testing across iterative stages of product evolution.
Testimonials
We collaborated with Webevis Technologies after our previous developer failed to meet our requirements for an environmental fleet management platform. Fasih and his team meticulously analyzed our project, ensuring they possessed the necessary skills. We appreciate their transparent and proactive approach, diligently addressing our requirements and finding solutions. We are delighted with their commitment and service.
Desiring A Remarkable Web Application Development?
What Is A Web App Development Company?
A web app development company crafts digital solutions that empower businesses to thrive in the online landscape. Specializing in web app development, these companies bring forth the expertise needed to design, develop, and deploy customized solutions tailored to meet the unique requirements of their clients. With a focus on innovation and cutting-edge technologies, a web application development company utilizes a range of programming languages, frameworks, and platforms to build responsive and scalable web applications.
Such companies are adept at comprehending client requirements, transforming ideas into functional specifications, and employing robust development methodologies to bring these concepts to life. They employ skilled professionals, including developers, designers, and project managers, to ensure the seamless execution of projects from inception to deployment.
A key attribute of a reputable web application development company is its capability to create custom solutions. They understand that each business has unique demands, so they do custom web development to suit specific needs. These companies emphasize collaboration, employing agile practices, and offering transparent communication throughout the project lifecycle to ensure client satisfaction.
The focus of these firms extends beyond mere custom web development; they provide ongoing support, maintenance, and upgrades to ensure the continued performance and relevance of the web applications. A web app development company stands as a cornerstone for businesses seeking to establish a robust online presence, offering solutions that are functional and aligned with the ever-evolving digital landscape.
What Is The Difference Between A Web App And A Website?
At first glance, both web apps and websites may seem similar, residing on the internet and accessible via browsers. However, their functionalities, purposes, and user interactions set them apart significantly. If your company wants a significant online presence, you must know the differences between a website and a web application.
User Experience
The fundamental disparity lies in the user experience. A website primarily offers static content, providing information to visitors. On the other hand, a web app is dynamic, offering an interactive and engaging user experience . Web apps often involve user inputs and actions, providing a more immersive journey.
Data Handling
When it comes to data handling, websites generally deal with static content presentation, displaying information without significant data processing. In contrast, web apps are adept at handling dynamic data. They interact with databases, process user inputs, and deliver real-time updates, making them more robust in managing evolving information.
Customization
Websites are designed for broad audiences, offering consistent content to all users. In contrast, web apps are highly customizable, tailoring the experience based on user preferences and actions. This customization capability allows web apps to cater to individual needs, fostering a more personalized interaction.
User Authentication And Accounts
Web apps often involve user authentication and user accounts, enabling personalized experiences and data storage for individual users. Websites, in contrast, may have limited user interaction and typically do not require user accounts unless for specific functionalities like e-commerce or member areas.
Development Complexity
The development complexity varies significantly between websites and web apps. Websites are generally simpler to develop, focusing on content presentation and navigation. With their dynamic features, web apps require more intricate development involving server-side and client-side scripting, databases, and complex functionalities.
Functionality And Interactivity
Websites serve as informational platforms, offering content consumption without extensive interactivity. Web apps, however, excel in functionality and interactivity. They often include features like real-time updates, interactive forms, and complex user interfaces, providing a richer and more engaging experience.
Challenges Solved By Our Web App Development Company
Our Web Application Development Company excels in overcoming a spectrum of challenges to ensure seamless and innovative digital solutions. We overcome these challenges by developing technically sound and user-friendly web applications that withstand the digital landscape.
Technical Challenges :
Addressing technical challenges is at the core of our expertise, where we navigate complexities such as intricate coding, system integration, and platform compatibility. Our commitment to resolving these technical hurdles ensures our clients receive robust, efficient, and future-proof web applications.
User Experience Challenges :
We prioritize user-centric design, focusing on intuitive interfaces and seamless navigation. Overcoming challenges related to user interactions, accessibility, and responsive design, we craft engaging interfaces that resonate with your audience. Our emphasis on user experience extends to accommodate various devices and screen sizes for a consistent and delightful user journey.
Page speed :
Page speed optimization is a crucial focal point in our approach. Slow-loading web pages can deter user engagement and impact search engine rankings. Our custom web development strategies prioritize optimizing page speed, guaranteeing swift and efficient performance for enhanced user satisfaction.
Web Error :
Web errors can be a significant hindrance to user experience and functionality. Our dedicated team of developers employs rigorous testing and debugging processes to identify and rectify errors, ensuring a seamless and error-free web application.
The Process That Makes Us A Leading Web App Development Company
Our structured process, driven by innovation, expertise, and client-centricity, underpins our success as a leading web app development company, consistently delivering solutions that exceed expectations.
Understanding Business Dynamics :
Our journey begins with thorough consultations, diving deep into our clients' business models, objectives, and challenges. This crucial phase lays the foundation for a tailored strategy that precisely aligns with the unique needs of each project.
Strategic Planning :
Strategic planning involves meticulous analysis, where we blueprint the project scope, outline timelines, and create a roadmap that delineates the project's journey from concept to execution.
Cross-Functional Collaboration :
Deploying a cross-functional team, including strategists, designers, and developers, enables us to harness the full potential of emerging technologies. We leverage cutting-edge tools like .NET Core, C#, andJavaScriptframeworks like VueJS, React, and Angularto conceptualize and implement innovative solutions.
Responsive Development :
We prioritize responsiveness in our custom web development process, ensuring that our web applications deliver an optimal user experience across all devices. Our proactive approach involves creating prototypes early, allowing clients to engage with the evolving application and provide valuable feedback.
Rigorous Testing :
We subject every aspect of the web app to rigorous testing to ensure flawless performance, robust security, and seamless user experience. We address bugs, optimize performance, and validate functionalities to guarantee a top-notch product.
Continuous Support And Evolution :
Our commitment extends beyond the deployment phase. We offer ongoing support, ensuring your web app remains updated, secure, and evolves alongside your business needs and technological advancements.
What is web app development?
Web app development is creating applications that reside on remote servers and are delivered to the user's device over the Internet. Unlike traditional desktop applications, web apps use a web browser as the client interface.
What technologies do you use for web app development?
We employ cutting-edge technologies such as React, NodeJS, MongoDB, and Angular to ensure your web app is robust, scalable, and meets your business needs. The technology stack selection depends on your project requirements and the desired outcome.
How long does it take to develop a web application?
The development timeline for a web app can vary significantly based on the project's complexity, features, and scope. We work closely with you to define timelines and meet your launch goals.
How much does web app development cost?
The cost of web app development is influenced by several factors, including the app's complexity, the number of features, design specifications, and the chosen technology stack. We provide a detailed quote after understanding your project requirements.
How do you ensure the security of the web app?
Security is a paramount concern for us. We adhere to best practices in coding, utilize secure frameworks, and conduct rigorous testing to identify and mitigate potential security risks. We also guide maintaining security post-launch.
What support and maintenance do you offer post-development?
We offer a range of support and maintenance services post-development to ensure your web app continues to perform optimally. This includes bug fixes, performance monitoring, updates, and feature additions as needed. Our team is here to provide ongoing support to meet your business objectives.