React Native App Development Company: Bridging Mobile Excellence
React Native App Development Company, Delivering Seamless Cross-Platform Apps To Drive Your Business Forward.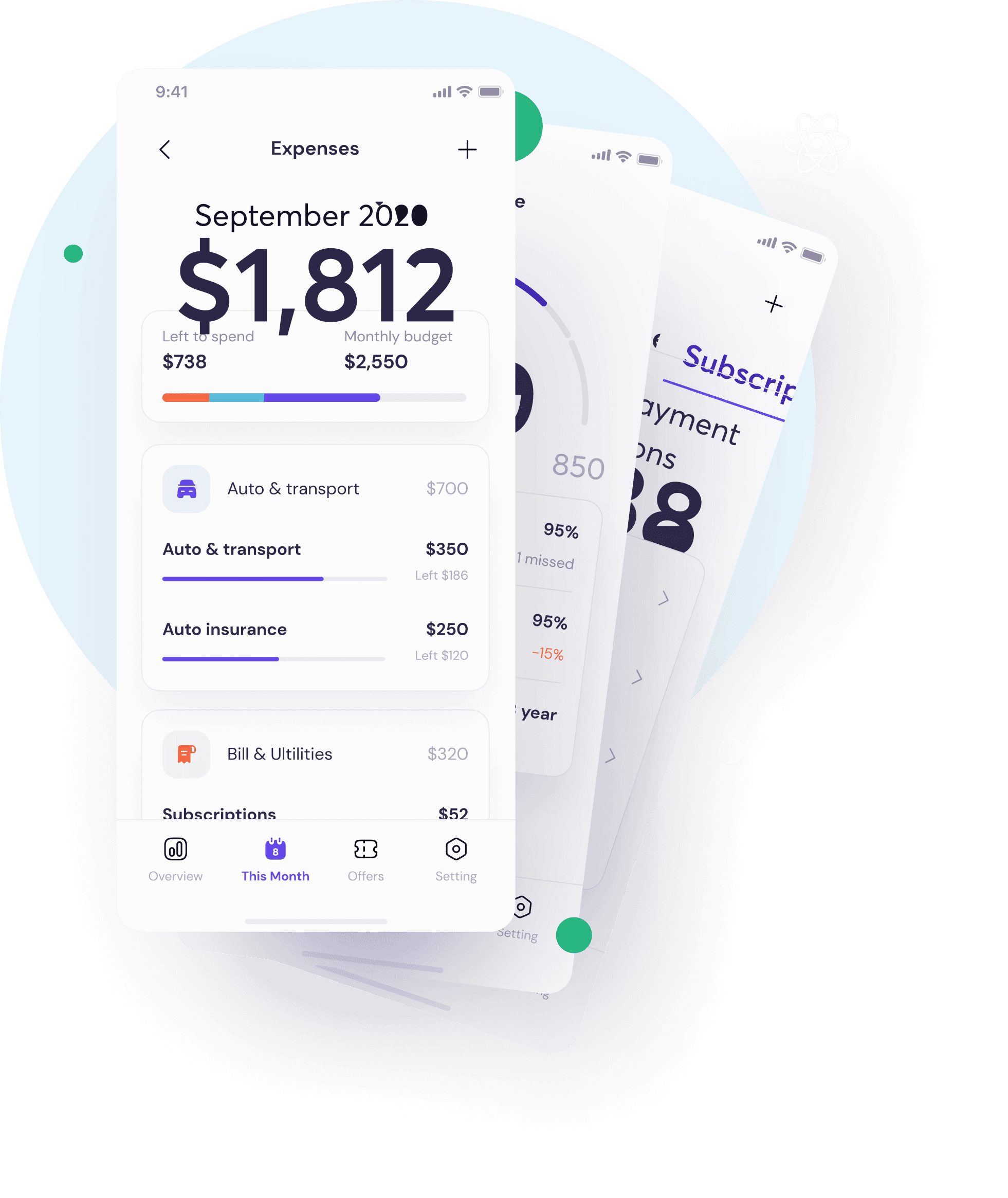 React Native App Development Solutions We Offer

React Native App
Development
We are delivering seamless React Native apps across multiple platforms like iOS and Android, harnessing the robust capabilities of React Native.

React Native IOS and
Android App
Craft native apps for Android and iOS, streamlining your mobile development journey with the prowess of React Native.

Integration and
Migration Services
Our adept team covers it, whether integration or migration. We tackle a myriad of applications utilizing React Native.

React Native
Consulting
As a leading React Native app development firm, we provide tailored app ideation and consultation services catering to startups through to established MNCs.

App
optimization
Enhancing the performance and user engagement of your React Native apps to elevate the overall user experience.

Support and
Maintenance Services
From ideation to maintenance, tap into comprehensive support. We unleash the full potential of React Native to foster interactive discussions and streamlined development services.
Ready To Discuss Your Project?
Set up a call or virtual meeting to connect directly with our React Native specialists. Let's bring your app vision to life.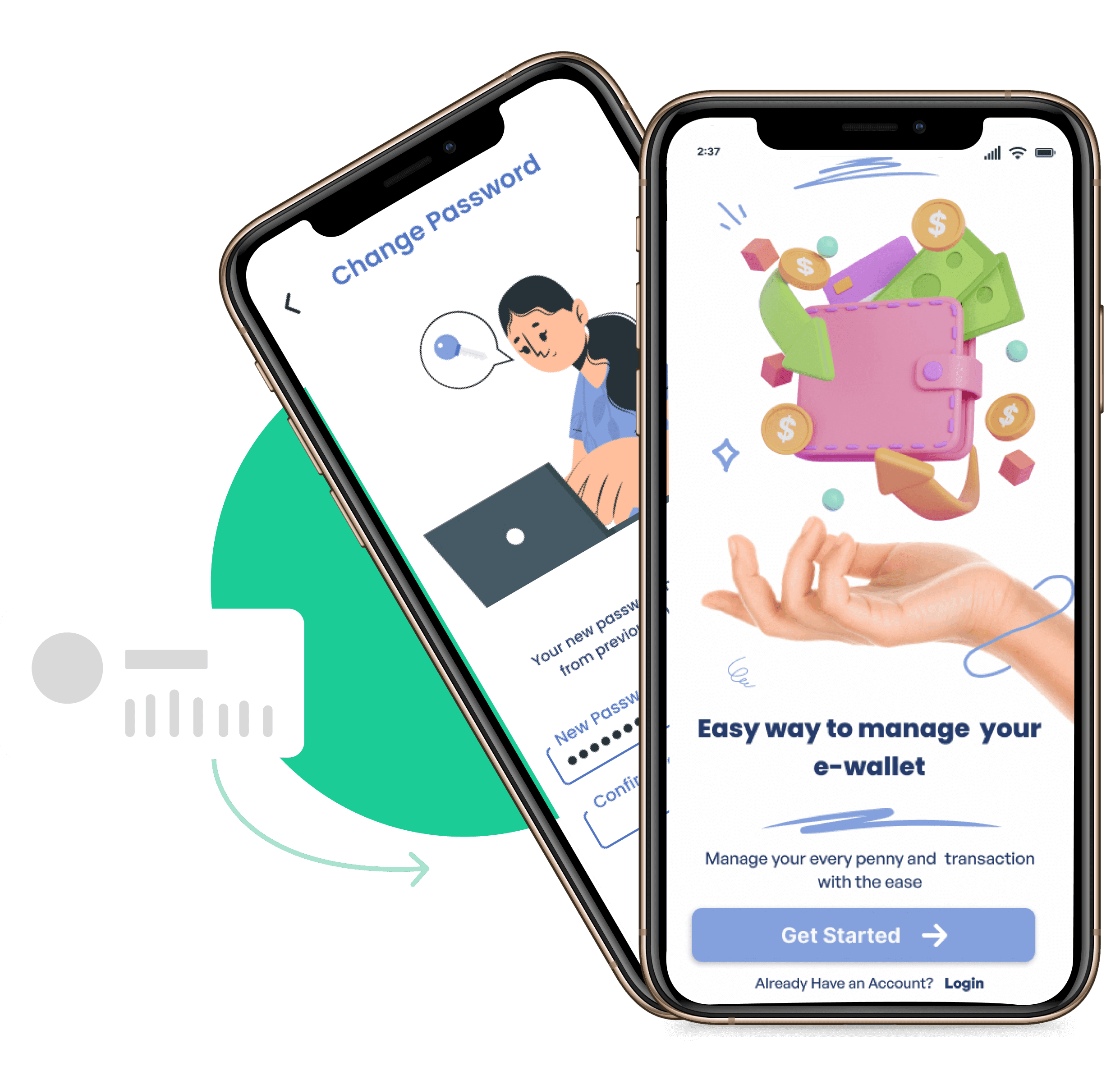 Why Choose Us

Proven Track Record
With a rich history in React Native Development, we've successfully tackled numerous projects across various business sectors. Our skilled team is ready to deliver exceptional results for your project.

Advanced Tech Stack
Employing the latest technology and tools, we're geared to help you navigate the mobile app development journey seamlessly, ensuring your app stays current and competitive.

Fast Project Delivery
Our streamlined design and development process guarantees timely project delivery without compromising quality. Our devoted team works diligently to get your React Native app up and running, fast-tracking your success.

Complete Quality Assurance
We uphold stringent quality assurance standards to ensure your app is well-tested and aligned with the highest quality benchmarks. We identify and fix performance issues through varied techniques, providing a smooth user experience.
The Roadmap Of Our React Native App Development

Requirement Gathering

Design

Development

Testing

Deployment

Maintenance & Support
Testimonials
We collaborated with Webevis Technologies after our previous developer failed to meet our requirements for an environmental fleet management platform. Fasih and his team meticulously analyzed our project, ensuring they possessed the necessary skills. We appreciate their transparent and proactive approach, diligently addressing our requirements and finding solutions. We are delighted with their commitment and service.
Webevis Technologies: Your First Choice For React Native App Development Services
For mobile app development, choosing the right React Native app development company is paramount. Webevis Technologies is a premier destination for unparalleled React Native app development services. With a keen focus on innovation and user-centric solutions, Webevis Technologies ensures your digital journey is nothing short of exceptional.
Tailored Solutions :
As a leading React Native app development company, we understand the importance of customized solutions. Our team meticulously crafts apps that align with your vision, leveraging the power of React Native to deliver high-performance, cross-platform applications.
Seamless Development Process :
Hire React Native developer from Webevis Technologies to ensure a streamlined and efficient development process. Our experts immerse themselves in your project, utilizing the latest tools and technologies to bring your ideas to life.
Dedicated Team Of React Native Experts :
Our team comprises seasoned professionals who have mastered the React Native app development services—their expertise and passion for innovation guarantee robust, scalable, and visually appealing applications.
Collaborative Approach :
Collaboration lies at the heart of our methodology. We work closely with our clients, fostering an environment of open communication and feedback, ensuring that every aspect of the app aligns with your expectations.
Our Approach To React Native Development Excellence
Our commitment to excellence is evident in our approach to React Native development at Webevis Technologies. We work on each project with
Strategic Framework For React Native Excellence :
At Webevis Technologies, our approach to React Native development transcends conventional boundaries. We employ a strategic framework that combines innovation, agility, and a client-centric ethos.
Innovation At The Forefront :
In React Native, innovation is not just a buzzword; it is our guiding principle. We foster a culture of continuous learning and exploration, ensuring our development team stays abreast of the latest trends and technologies.
Agile Development For Rapid Results :
Embracing the agile methodology, we ensure flexibility and responsiveness in our development process. This allows us to adapt swiftly to evolving project requirements, delivering high-quality React Native solutions within stipulated timelines.
Client-Centric Collaboration :
Our client-centric approach is ingrained in every phase of development. We prioritize transparent communication actively involving clients in decision-making processes. This collaborative model ensures that the final product aligns seamlessly with the client's vision and business objectives.
Advantages Of Hiring Our React Native App Developers
At Webevis Technologies, these advantages of hiring our React Native app developers signify our commitment to delivering tailored solutions and exceptional React Native app development services, ensuring your project's success.
Dedicated Resource On Demand :
Our flexible hiring model ensures a dedicated React Native developer is at your disposal precisely when you need them. Whether for a specific project phase or continuous collaboration, hire React Native developer from us to seamlessly integrate into your team, becoming an extension of your vision.
Regular Reporting :
Stay informed and in control with our commitment to transparent communication. Regular progress reports provide insights into the development journey, allowing you to make informed decisions and track the advancement of your React Native app.
Team/Developer Of Your Choice :
We understand the importance of synergy in project success. Hire React Native developer or team that aligns with your project requirements, ensuring a harmonious collaboration that yields optimal results.
App Maintenance And Support :
Beyond development, we ensure your app's longevity with comprehensive maintenance and support services. Our team stands by to address any concerns and maintain the optimal performance of your React Native application.
On-Time Delivery :
Time is of the essence, and we respect that. Our dedicated developers prioritize deadlines, ensuring your React Native app is delivered on time without compromising quality.
Product Quality :
Quality assurance is ingrained in our development process. We uphold the highest product standards, conducting thorough checks to ensure your React Native app meets and exceeds industry benchmarks.
React Native App Development: Everything You Need To Know
React Native stands out as a robust framework in mobile app development by enabling cross-platform applications using JavaScript and React. Its versatility, efficiency, and powerful performance make it a top choice for modern app development.
Key Features And Advantages :
With a modular and intuitive architecture, React Native facilitates quicker development cycles. Hot-reloading capabilities expedite the debugging process, enhancing developer productivity. The framework's ability to use native components ensures a native-like user experience, a crucial aspect in the current competitive app market.
Versatility In Development :
React Native's versatility is a game-changer. Its code reusability significantly reduces development time and costs. Developers proficient in JavaScript can seamlessly transition to React Native, making it an attractive choice for a broad talent pool.
Challenges And Mitigations :
While React Native streamlines cross-platform development, challenges like third-party module compatibility and performance disparities between native and hybrid components can arise. However, an experienced React Native app development company, like Webevis Technologies, mitigates these challenges through strategic implementation and rigorous testing.
Integration With Backend Systems :
React Native integrates with various backend systems, allowing developers to connect applications to databases, cloud storage, and APIs effortlessly. This flexibility ensures a smooth user experience while providing developers with the tools for efficient app functionality.
The Webevis Approach
At Webevis Technologies, our React Native development team combines expertise with innovation, ensuring your app meets and exceeds industry standards. From conceptualization to deployment, trust us to navigate the intricate landscape of React Native app development services, delivering a product that stands out in the digital marketplace.
What type of React Native Development Services does Webevis offer?
Webevis offers an array of React Native Development Services, including custom app development, UI/UX design, enterprise solutions, migration, consulting, and support maintenance, all tailored to bring your mobile app ideas to life seamlessly on iOS and Android platforms.
How can React Native development benefit my business?
React Native development can significantly bolster your business by speeding up the mobile app development process, cutting costs, providing a consistent user experience across platforms, and enabling easy updates and maintenance.
How do you ensure the security of my data during the React Native development process?
We abide by rigorous data security and confidentiality standards to ensure your data's safety. Our commitment is to adhere to industry best practices and compliance norms to safeguard your data throughout development.
What industries do you serve with your React Native Development Services?
We cater to many industries like Healthcare, Finance, Retail, Manufacturing, Education, and Technology. Our React Native development services are fine-tuned to address different industries' distinctive challenges and requirements.
What is the typical duration of a React Native Development project at Webevis?
The duration of a React Native development project can considerably fluctuate based on the project's complexity, the clearness of requirements, and the available resources. We work closely with our clients to offer realistic timelines and strive to adhere to them meticulously.
How do you handle post-project support and maintenance?
Post-project, we extend our support and maintenance services to ensure your mobile apps run smoothly and stay updated with the latest technological advancements. Our team is at your disposal to assist with any updates, troubleshooting, and performance optimization that may be needed.